Do you dream of a low-maintenance lifestyle where every detail is taken care of for you? If you picture yourself relishing in uninterrupted views of the Atlantic in high-rise oasis, it might be time to consider luxury condo living here in South Florida. Our area offers condos suited for every budget and lifestyle, which makes it easy to find a place that checks all your boxes. And best of all, you can spend less time on maintenance and more time unwinding on white-sand beaches. 
Want to learn more about condos and amenities in South Florida? We'd love to serve as your exclusive real estate advisors! 
Condos for Sale in South Florida
Why Buy a Condo in South Florida?
Less maintenance
If you want to live in your own place without worrying about landscaping or keeping up the exterior, a condo could provide the convenience you crave. Homeowners association fees cover all upkeep outside of your unit, and possibly even your water, gas, and trash pickup bills.
Resort amenities
One of the biggest draws to condo living has to be the amenities that come with it. Depending on where you choose to settle down, your condo could have features like garage parking, pools, tennis courts, fitness centers, common areas, marinas, or even beach access.
Pristine views
Let's face it—nothing beats waking up every morning and enjoying a cup of coffee on your oceanfront balcony. Most of South Florida's condos feature unbelievable views, so it's safe to say your window will look always resemble a portrait of paradise.
Spotlight Condos
Majestic Tower
in Bal Harbour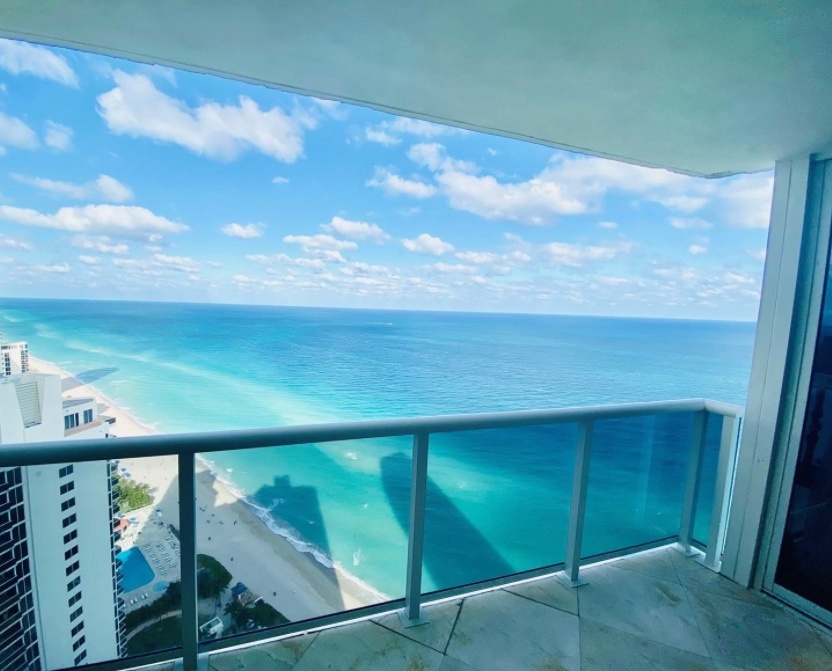 What to Consider Before Moving to a Condo
Condo living comes with quite a few perks, but you'll want to do some research to ensure it's the right lifestyle for you. Here are a few questions you'll want to ask throughout the buying process. 
What's covered by the HOA fee?
Some homeowner's associations are different than others, and their coverage can vary depending on certain bylaws. Be sure to ask your agent how much your monthly dues will cost, as well as a list of what they cover. Condos can also order special assessments to pay for larger repairs, such as a new roof or windows. Your agent can request a list of past assessments so you'll get an idea of what to expect.
Does this building offer amenities?
In most cases, condos give residents access to shared amenities and common areas. Take some time to outline your must-haves—like garage parking or private beach access—and incorporate them into your search. Whether you're looking for a building that resembles a five-star resort or a more pared-down option, you'll find what you want in South Florida.  
Are pets allowed?
Not every condo community in South Florida allows pets. And even if a building does permit dogs, cats, or other animals, there could be weight capacities or a limit on how many pets you can own. Your agent will be able to determine if a building is pet-friendly, so don't hesitate to reach out with questions. 
Live Luxuriously in South Florida 
If you're ready to start your condo search in South Florida, our team would love to help track down your perfect place. Just drop us a line at 954-661-8871, and we'll get started on securing a private slice of paradise for you!
Need to sell a condo? We can certainly help with that, too.