A Respected Name in Luxury Real Estate
Berkshire Hathaway Homeservices EWM Realty is the largest International firm and one of South Florida's most respected brokerage firms, with nearly $3 billion in closed transactions annually and $114 billion worldwide. Out of real estate professionals nationally, Scott Patterson consistently ranks among the top 0.5%.
Discover how Scott leverages the power of the Berkshire Hathaway brand to achieve his clients' real estate goals.
Berkshire Hathaway HomeServices EWM Realty by the Numbers
An Established Presence
Since its founding in 1964, EWM has grown to become one of the largest real estate firms in the United States. EWM's reach extends to communities around the globe as part of the HomeServices of America, Inc. brand. 
As Senior Vice President of Berkshire Hathaway HomeServices EWM Realty and a leader in South Florida luxury real estate, Scott offers unparalleled knowledge of luxury waterfront estates, luxury  condos, and other high-end properties. Using his local expertise, Scott connects buyers all around the world with their dream lifestyle in South Florida.
The Berkshire Hathaway Reputation
Headed by centibillionaire Warren Buffet, Berkshire Hathaway is the eighth largest public company and the biggest financial services organization by revenue in the world. If you want to secure your investments for generations to come, trust one of the most established brands in real estate for a seamless buying or selling experience from start to finish.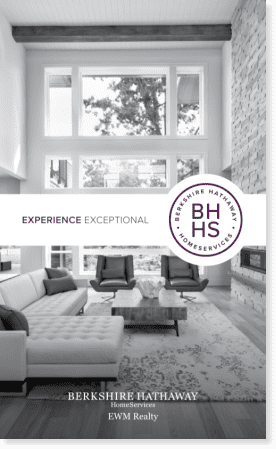 A Vast Global Network
Berkshire Hathaway HomeServices EWM Realty has been in South Florida since 1964 and has the largest and most respected international reach, with numerous offices and over 50,000 associates worldwide. Through this worldwide network of residential real estate firms, Scott can easily reach qualified buyers. 
Browse South Florida's Luxury Homes
Find your niche in South Florida, where the opportunities for upscale living span beyond the crisp blue horizon. Here, you can live a life of pure opulence surrounded by some of the most famous cities in the world—so come along with us and start searching for a property that checks all your boxes. Our area offers residences for every type of buyer at even the most extravagant price points.
Work with the Best in the Business
Whether you are buying or selling luxury real estate in South Florida, partner with Scott Patterson and his team to achieve your goals.